Grinder Product Guide
Grinder Guide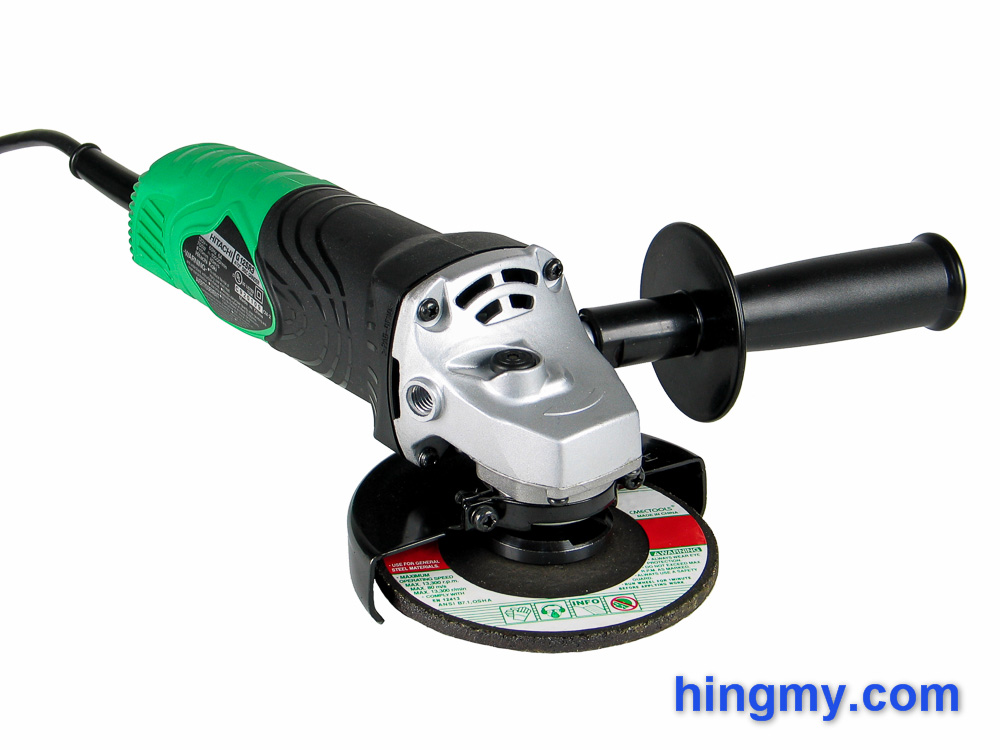 Overview
Grinders are used for cutting and shaping metal or concrete. Wood will catch fire when cut with a grinder.
A grinder connects a motor contained in the barrel of the tool to a spinning disk using gears contained in the front of the tool.
Features
Lock-On
A Lock-On feature allows the grinders trigger to be locked in the ON position. This allows the user to guide the grinder without having to worry about pressing the trigger.
font size="2">Grinders with this feature are considered to be less-safe, because they do not turn themselves off when they are dropped. The spinning blade can make a lose grinder "walk" around and become more dangerous than most other tools.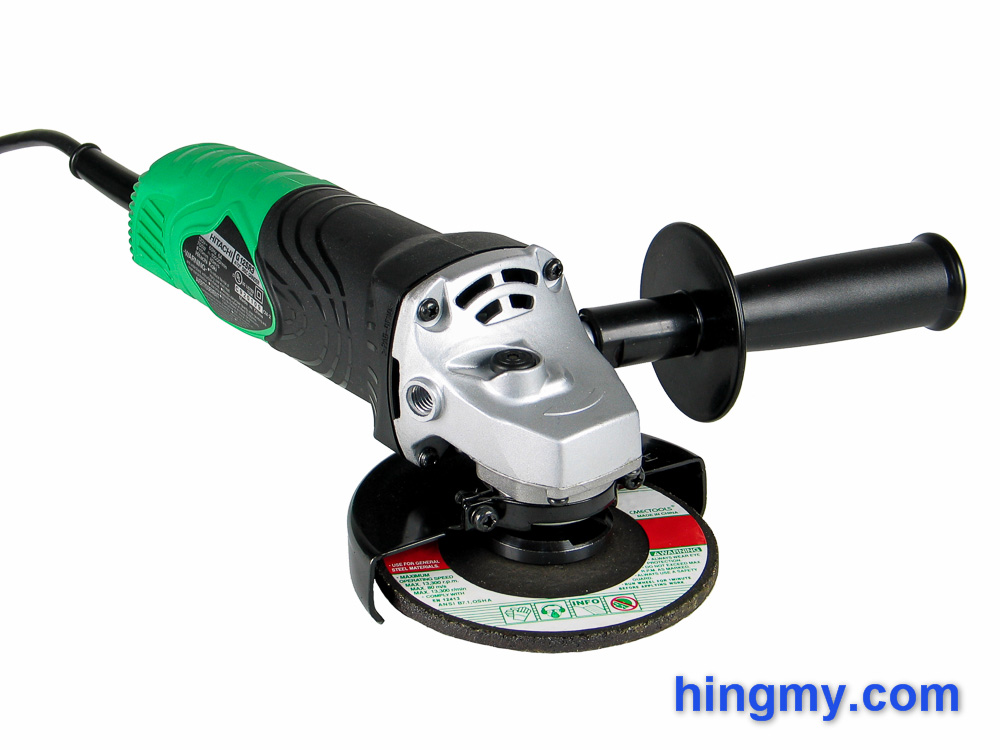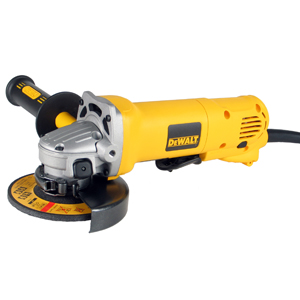 Shopping Guide
1) Choose a disk diameter
Disk size determines the maximum cutting depth of the tool. Half the blade's diameter can be used to make a cut. Large grinders have more cutting capacity, but are harder to handle due to their weight and power.
Small grinders can be used one-handed. They work better for grinding and fine work.
Large grinders are rough-cut tools. They make rapid cuts in just about anything.
2) Choose a switch type
The on/off switch of a grinder greatly changes the way the tool is used. The switch either allows the user to control the tool, or gets in the way.
Choose a paddle switch for a tool that starts and stops frequently. A switch type or trigger works better for grinders that are used for several minutes at a time.
3) Choose a power level
Grinders require power to cut through material. Manufacturers offer many different power levels at each disk size. The larger motors can cut more aggressively and have a longer duty cycle. Smaller motors make for a lighter tool. Choose a motor size that matches your application.
Full size grinders demand a full 15 amps of power. Medium grinders work best at 6 amps or more. Small grinders typically have less than 6 amps.
Grinders by Disk diameter
You may like

"The DWS535 is one of the most powerful 4 1/2" grinders available. It's a top performer and was built to last. This is a great angle grinder."

Most Viewed

"A small, durable, and agile grinder that scores points by being accurate. Great in a workshop, but lacks power on the job site. One of the best small grinders."