Bosch Bulldog
Overview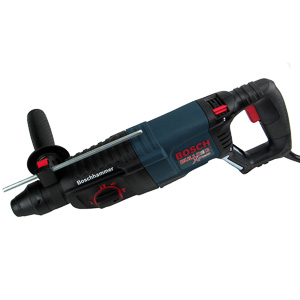 The Bosch Bulldog line is a series of hammer drills. The tools in the line have been designed to be an all-purpose drill for holes smaller than 1". All Buklldogs have a chisel mode.
Options
Bulldog
The 11224VSRC and 11224VSR are the old versions of the Bulldog; one less powerful one, and the flagship drill.
Bulldog Extreme
The Bulldog Extreme tools are an update to the Bulldog line. Besides the motor upgrade they add active vibration dampening and the ability to lock the chisel in place in any orientation.